This is a new website. It will combine AbleComm.com, HeadsetHouse.com, PhoneGeeks.com, RedHotPhones.com, FrillFreePhones.com, BatPhones.net, TelephoneProps.com & Engenius.info. It still needs some work. Please be patient. Thanks.
Phone Systems & Phones for Business & Home
BUILD NEWS declared that AbleComm is the Best Phone Equipment Specialist,
Many product descriptions say "

free shipping.

" Unfortunately, we can no longer afford to ship most items for free. We are gradually changing the text. Thanks for understanding.
New AT&T 4-line system works with handheld & desktop cordless phones.
​

long range, and even longer range with repeaters.

Up to 10 cordless handsets or desk phones.

CLICK
Buyers Beware
​
NOTE: this page was written back in 2003 and 2004. Many numbers have changed since then, but the general principles will never change.
​
"Caveat Emptor" (Latin for "Let the Buyer Beware") was an important warning in ancient Rome. Despite tough consumer protection laws, it's also good guidance today.
​
When you're shopping online, or in the physical world, compare with care. The price you see may not be the price you pay.
​
And watch out for dealers who lie about selling at wholesale prices, or charge for tech support on items you've bought from them, or overcharge on shipping, or don't supply full sets of manuals, or sell the wrong stuff, or give awards to themselves.
​
AbleComm isn't perfect, but we try to do the right thing. If you are comparing dealers, make sure you make a complete and careful comparison. What seems like a lower price, may really be higher.
​
(1) Except when closing out unwanted stock, you can assume that any dealer who claims to be selling at "wholesale" prices is LYING to you. Dealers pay wholesale prices when they buy products from a manufacturer or distributor. If they sell to you at the wholesale price, they go bankrupt.
AbleComm's price for the Panasonic KX-T7420 phone is $122 with FREE shipping anywhere in the USA. "OD" ("KX-TD") claims to sell it at a "rock-bottom, wholesale" price of $118.75, and adds $7.80 for shipping... for a total that's $4.55 higher than the AbleComm price. Their "rock-bottom, wholesale" price for a 66-type punchdown block and bracket is $4.89 more than our price. Their "deeply discounted price" for a KX-TA624 installation manual is $60. If you buy it from Panasonic, the "List Price" is about $3 less.

"PS" claims to sell Panasonic voicemail systems at "wholesale" prices, but their price for the KX-TVS50 is $100 more than ours. Either they're lying, or our price is $100 below wholesale. (It's not.)

"UP" claims to sell at "wholesale" prices. They don't.

"AO" also claims to sell at "wholesale" prices. But their price for the Panasonic KX-T7456 phone is the same as our price, their price for the Panasonic KX-TD7895 cordless is higher than our price, their price for the Panasonic KX-TCA91 headset is higher than ours, their price for the KX-TD193 Caller ID module is higher than ours, their programming cable costs more than twice as much as ours, and they apparently don't have complete manual sets for Panasonic digital phone systems.
(2) There are a couple of real wholesale distributors who sometimes break the rules and sell Panasonic digital phone systems direct to end-users. Be aware that you won't get a full set of manuals, won't get tech support, and may not get the right products.
We recently heard from someone who bought a system from a distributor, but the salesman knew nothing about the product and did not include a display phone for programming, and could not provide all of the manuals. The customer bought manuals from us, but he ended up spending more for the manuals and phone system control unit than if he had bought them from us originally!
(3) Don't be overly impressed by offers to pre-program your phone system or to supply pre-printed phone button labels. You may think you know how you'll use your new system, but it is EXTREMELY unlikely that you'll be using it that way a month or a year from now. It's much better if you or your dealer are prepared to make changes in the future.
​
(4) Watch out for phony certifications and awards.
"UP" claims to be a "Certified Panasonic Voice Mail" something. Panasonic doesn't certify anyone for voicemail.

"OD" ("KX-TD") offers buyers a consultation with a "Panasonic-Certified Applications Engineer" and a session with a "Panasonic-Certified Programmer." Panasonic does not certify dealer employees for applications engineering or programming.

"OD" ("KX-TD") also claims to have won the "North American Telecom Award -- our industry's most prestigious honor." It's not much of an honor, because they awarded it to themselves!
(5) Watch out for phony warranty requirements.
"EP" claims that warranties on Panasonic KX-TD phone systems and voice processors depend on installation by certified dealers, and preventive maintenance every six months. It isn't true.

"OD ("KX-TD") claims that your warranty is void if you use Programmator software. That's not true.
(6) Find out when you can get tech support. For some dealers, internet sales are an insignificant part of their business, and they have no dedicated tech support people. If you need help from them, you'll often have to wait until the end of the day or the next morning, when an installer is back in the office.
Some dealers that sell Panasonic phone systems and voicemail at very low prices will tell you that you can get tech support from Panasonic. You can't.

Some dealers, such as "EP," provide tech support only by email -- not a good solution.
(7) Be sure you know how much tech support you are entitled to.
"OD" ("KX-TD") includes 90 minutes of support with the KX-TD816 and 1232, but apparently none with the KX-TD308. After the initial period, they'll charge you $59 an hour. AbleComm's tech support is FREE, and has no time limit.

"TW" appears to sell their Panasonic KX-TVS50 voice processor for $49 less than AbleComm. We provide UNLIMITED FREE tech support, but their free support is limited to 30 minutes. If you need an hour of support, their price becomes 99 cents higher than hours. If you need two hours, their price is $100.99 higher than ours. Our shipping is FREE; they'll charge you 8.99 or more. We have extensive online instructions. Theirs was copied from us, and is now offline.

"TS" charges $70 per hour, and you have to schedule support calls in advance. AbleComm's support is FREE, and you can call whenever you want.
(8) Find out who pays for phone calls for support. Calls to AbleComm are toll-free. Some of our competitors make you pay for calls. Do you want to be stuck on "hold," while you're paying for every minute you wait?
(9) Manufacturer's "suggested retail prices" or "list prices" are pretty much meaningless, but some unscrupulous dealers inflate the list price to make it seem like they are giving you an extra-good deal. Keep in mind that there are NO list prices for Panasonic phone system components, or for refurbished products.
"WP" sells the KX-T7456 for $281.95 plus about $10 for shipping, and claims that the "regular price" is $445.86. At AbleComm, the regular price is $269, and shipping is free.
(10) Watch out for dealers who are clueless. A company that knows less than you do, or promotes ancient products as the "latest" versions, or offers gift wrapping on a DISA circuit board, or sells voice processors along with cat litter boxes ("CB")... is probably not serious about the phone system business, and probably won't be very helpful. If a website was last updated when Jimmy Carter was president, the company obviously doesn't care much about Internet business.
(11) Make sure you know if you're getting new or refurbished products, and pay the appropriate price. Some dealers hide the fact that products are not factory-fresh, and even charge as much or more than the price for new items. Read the fine print, and check the shipping charges.
AbleComm sold new Sony SPP-A973 cordless phones with digital answerer for just $88 with FREE 3-day shipping. At the same time, "SN" sold them refurbished for $72.99 plus $15.97 for 3-day shipping. You'd pay them nearly a buck more for refurbished, than you'd pay AbleComm for new.

"UC" sells a refurbished Panasonic KX-T7456 phone for $305 with a 90-day warranty, and a refurbished KX-TD170 circuit module for $390 with a 90-day warranty. Technical support from them costs $29.95 for 15 minutes. At AbleComm you can get a NEW KX-T7456 for $269 or a NEW KX-TD170 for 323...and they both have ONE-YEAR warranties, and FREE and UNLIMITED tech support.
(12) Make sure you know what you'll pay for shipping and handling.
AbleComm's price for the Panasonic KX-TD193 Caller ID module is $225 with FREE shipping anywhere in the USA. "ET" charges $219.99 plus $35 for ground shipping... for a total that's nearly $30 higher than the AbleComm price.

AbleComm sells the Panasonic KX-T7453 phone for $209 with FREE shipping anywhere in the USA, and we usually ship the same day you place an order. "NZ"'s "sale price" is $206.10 plus a minimum of $7.95 for shipping and handling, and you can expect to wait three or four days before they can ship the phone to you. If you live in Hawaii. "NZ" will charge you more than $32 for shipping. AbleComm ships this phone free to all 50 states.
(13) Watch out for package deals with inappropriate mixes of products. Package deals are usually constructed to meet specific price points, or to get rid of slow-moving merchandise, and the savings are often an illusion.
The "Large Silver" system from "OD" ("KX-TD") is equipped for 8 lines and can grow bigger, but one of the phones in the package can only handle 3 lines. If they upgraded the phone so it could handle all the lines in the system, they'd have to charge more than the carefully contrived $3999 price.

Their "Small Bronze" system doesn't have a neat price ending in "99." It's advertised at $822.14 with "huge savings," but if you add their prices for manuals and shipping, the total is higher than the price from AbleComm.
(14) Make sure you pay the right sales tax, especially if you're in a state with multiple tax rates. Some dealers in New York City (where the sales tax rate is 8.25%) charge 8.25% on products delivered in other parts of the state where the sales tax rate is lower.
(15) Check the return policies of dealers you are considering. Some companies have very short return periods (5 days) or very high restocking charges (25%). "OD" ("KX-TD") and "TS" won't let you return something if you simply changed your mind or don't need something you thought you needed.

Comments are based on information online on 1/18 - 1/21, 4/7, 12/6 2003; 1/23, 2/27, 7/16 2004.

Top photo from Encarta, by Scala/Art Resource, NY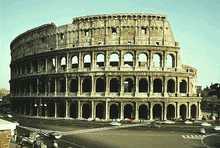 Buyer's Checklist:
what goes into
a phone system?
​
Here's what you'll probably need: (This list applies to a "traditional" phone system. A self-contained "KSU-less" system has fewer pieces.)
(1) Control unit ("KSU")
The central brain that connects everything together. Make sure you pick one that has enough capacity for the lines and phones you need now, and can handle what you're likely to need a few years from now. Some systems are expandable, so you can get started at a modest cost, and add capacity later.
(2) Expansion modules
To add more lines and phones to the control unit.
(3) Accessories
To add features like Caller ID, music on hold, paging and door intercom.
(4) Phones
You might get the same model for everyone, but most of our customers buy a variety. Pick the features needed for a specific person, location or job function. Watch your budget, watch out for jealousy, and don't forget display phones for everyone who needs to see Caller ID.
(5) DSS/BLF panels
Usually used by the office receptionist, they show the status of the phones in the system and allow fast intercom calls and transfers. Probably not needed unless you have more than about 15 phones.
(6) Headsets
So people who need their hands for typing or other job functions can easily talk while they work. Consider cordless headsets for people who need to roam while on the phone, and to minimize desk-top tangles.
(7) Special-purpose phones
Cordlesses, conference room speakerphones, single-line phones, etc.
(8) Voice Processing System
For voicemail, automated attendant, and more.
(9) Uninterruptible Power Supply ("UPS")
To keep the system going during a power failure.
(10) Surge protectors
To keep your system from being damaged by high voltage coming in on the power line or phone lines. We have phone line protectors for two to 25 lines.
(11) Wire
Usually 4-pair, category 3 or 5. Figure 50 - 75 feet per phone for a typical office or home.
(12) Phone jacks
Different types for wall-mounted and desk-top phones, and lots of varieties in each category, including multi-port models. Don't forget jacks for the source of dialtone. If you buy a phone system from us, we'll give you a free jack with each phone (flush, surface or wall -- NOT stainless steel or "keystone" inserts.
(13) Punchdown block(s)
To connect the wires from your phone jacks, to the control unit.
(14) Software
For programming, backup, and special purposes like call accounting.
(15) Small stuff
Staples, drive rings, wire ties, junction boxes and jack brackets, wire splicers, modular plugs, etc., etc. etc.
(16) Tools & test equipment
Drill, staple gun, punch-down tool, tone generator, tone probe, butt set, wire stripper, plug crimper, wire cutter, long-nose pliers, screw drivers.
(17) Programming cable or cables
To program your phone system and voice processor from a PC.